One of our best dishes is meatballs with tomato! Our tomato is simmered for hours so that the result is a spectacular homemade sauce that no one can resist.
Why is our tomato so special? the secret consists on the high-quality ingredients, and of course, in the wisdom of our cooks.
Today we wanted to talk to you especially about our meatballs with tomato, a very versatile dish that everyone likes. It is also a dish that is delicious but the best thing is that you can make multiple quick recipes with it.
1.PASTA A LA BOLOGNESA WITH THE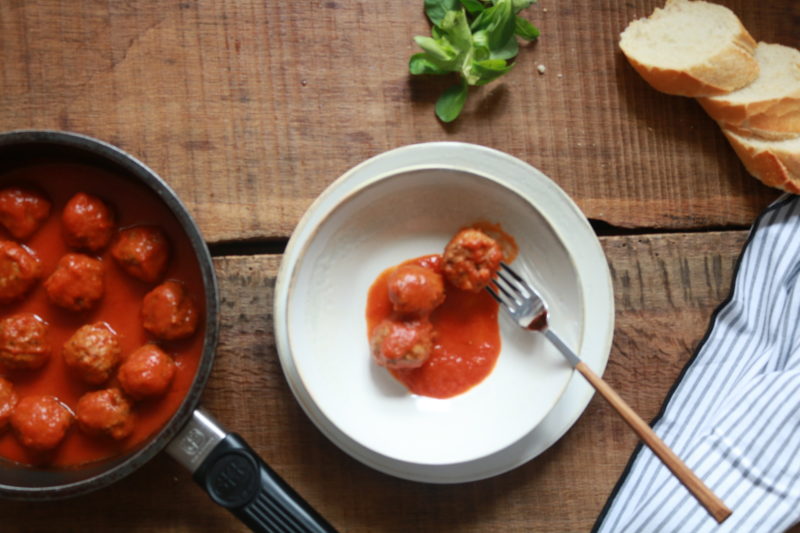 MEATBALLS WITH AMEZTOI TOMATO
VERY SIMPLE
IN LESS THAN 5 MINUTES
INGREDIENTS:
Pasta
Ameztoi tomato meatballs
PREPARATION
Cook the pasta that we like the most: fusilli, penne, spaghetti, tagliatelle … in a saucepan with boiling water, a drizzle of oil and salt. On the other hand, we heat the meatballs with tomato in the microwave or in a saucepan and cut the meatballs into small pieces. Once the pasta is done, we plate it and mix it with the pieces of meatballs and the delicious tomato sauce.
READY TO ENJOY AND LEAVE THE GUESTS WITH AN OPEN MOUTH!
In this video you can see the recipe
https://www.instagram.com/p/COFgSdoKxxZ/?utm_source=ig_web_copy_link
We cook like at home so you can enjoy it as always.
Ameztoi 🙂